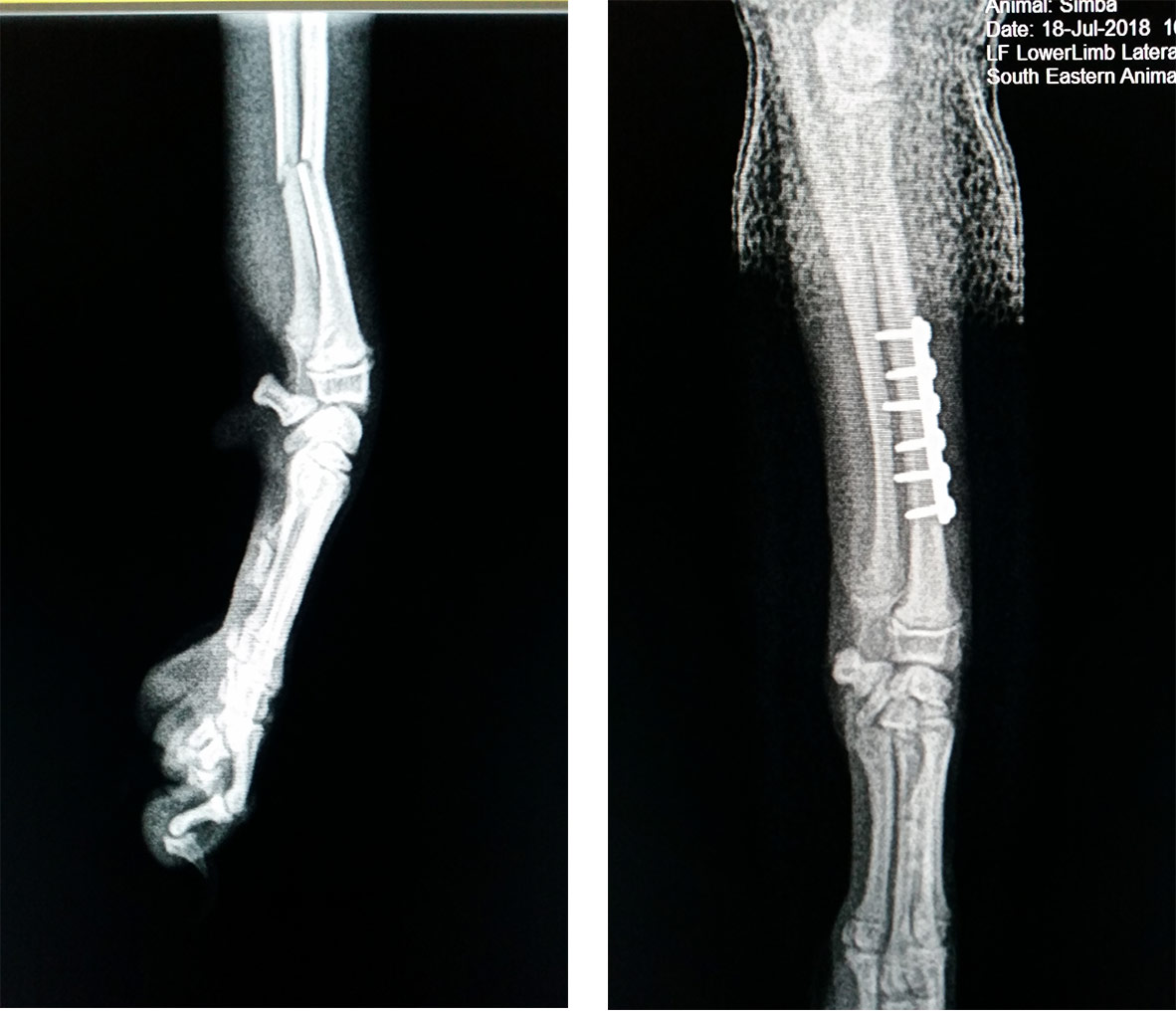 What are limb fractures?
This is the break of any bone in the front or back legs or feet of an animal. They can appear as simple breaks in the middle of the bone, or as more complicated breaks at multiple points in the middle or end of the bone or joint.
Diagnosis methods
If palpitation is apparent when your dog is examined, then this is an indicator that there has been a fracture where there is movement of the bone where it should not occur – signs of marked pain often accompany the examination. We take x-rays to confirm that this is the case and can then determine exactly what we need to do to stabilise the fracture. We also perform the majority of these x-rays when the pet is away, as anaesthetising the animal (as many hospitals do) will add unnecessary added costs for the owner.