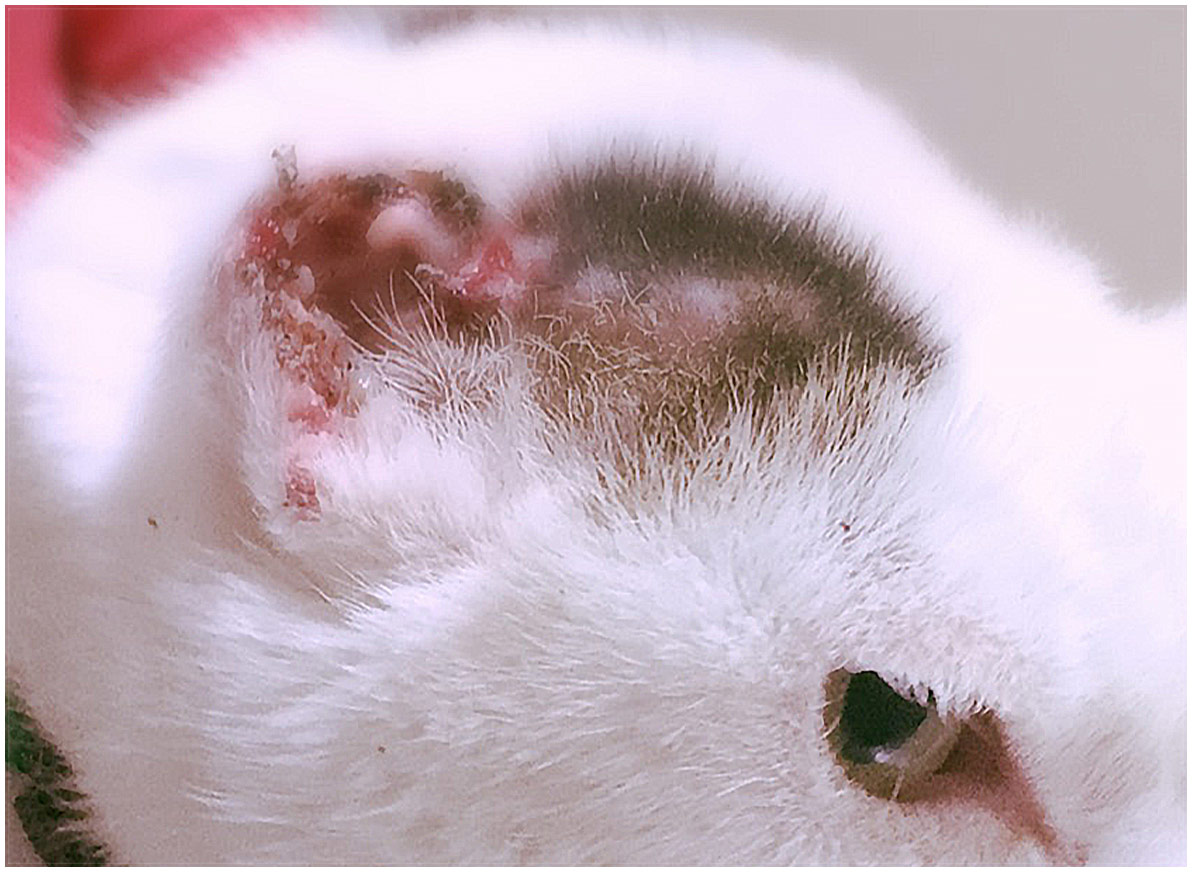 SCC cat's ear
What is ear and nose cancer?
Known as Squamous Cell Carcinoma (SCC), this is the most common type of cancer that will appear in the nose and ears of white cats – though it will only appear in white areas, not in places that hold pigment. Though they are highly invasive locally, they are generally slow to spread. However, if left untreated for long enough, it will spread to regional lymph nodes.
Diagnosis methods
These cancers initially appear as small scabs, which owners often mistake as sores from fights or from roaming the garden. However, these non-healing scabs are actually precancerous changes, and is the earliest sign that the owner will receive. As the changes continue to progress, a more obvious ulceration of the affected tissue will appear, as well as weeping and secondary bacterial infections. As the cancer continues to progress, we see severe tissue destruction. Whilst these later stages are still treatable, there is a higher risk that the cancer has already spread.