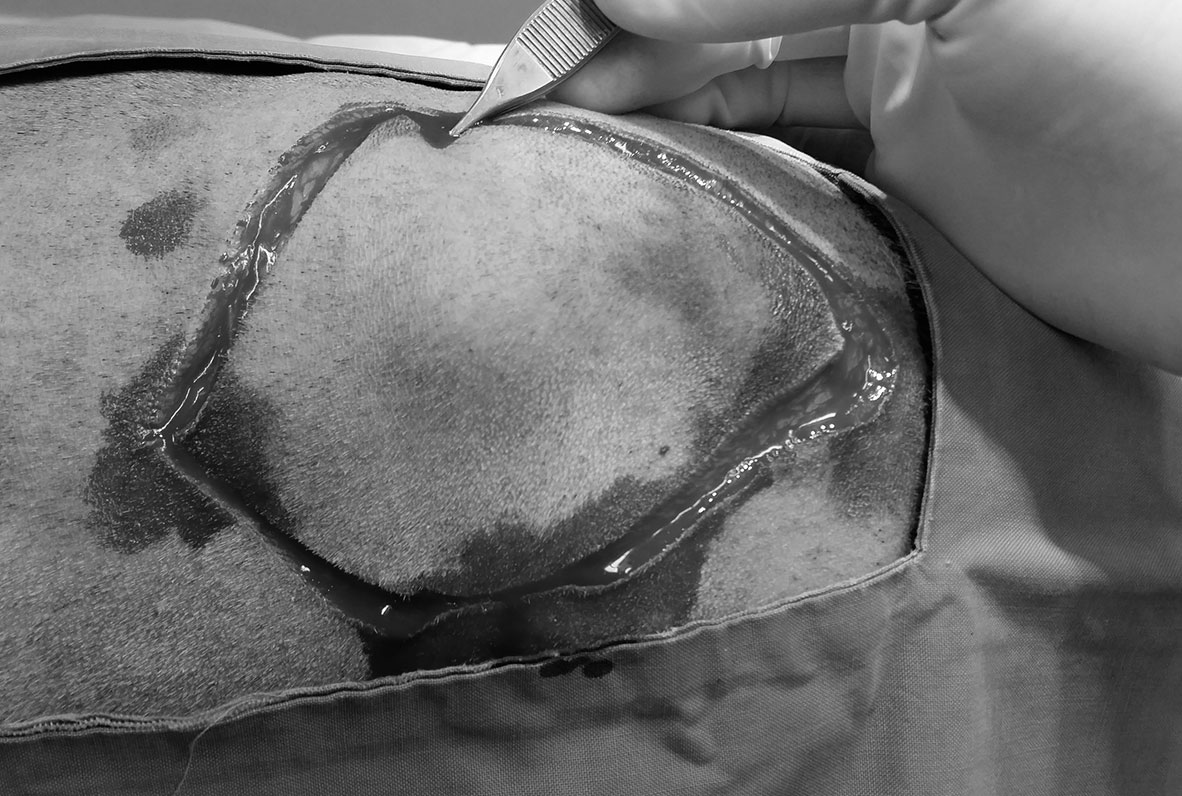 What are skin masses?
This refers to any growth that occurs from within the skin. They range from small, benign masses such as a sebaceous gland adenomas (a tumour of the gland that is associated with the hair follicles of dogs) and histiocytomas (a benign growth that is commonly seen in young dogs) to extensive tumours such as soft tissue sarcomas (STS) or mast cell tumours (MCT).
Treatment options
Some skin masses, such as the sebaceous gland adenomas and histiocytomas, can simply be monitored rather than treated. However, tumours such as the STS and MST masses will need to be removed where possible as they continue to grow and spread. Early treatment will drastically increase the likelihood of a successful outcome with no effect to the length of your pet's life. The longer they are left, the more difficult and costly they are to remove – and the greater the chances that they have spread.