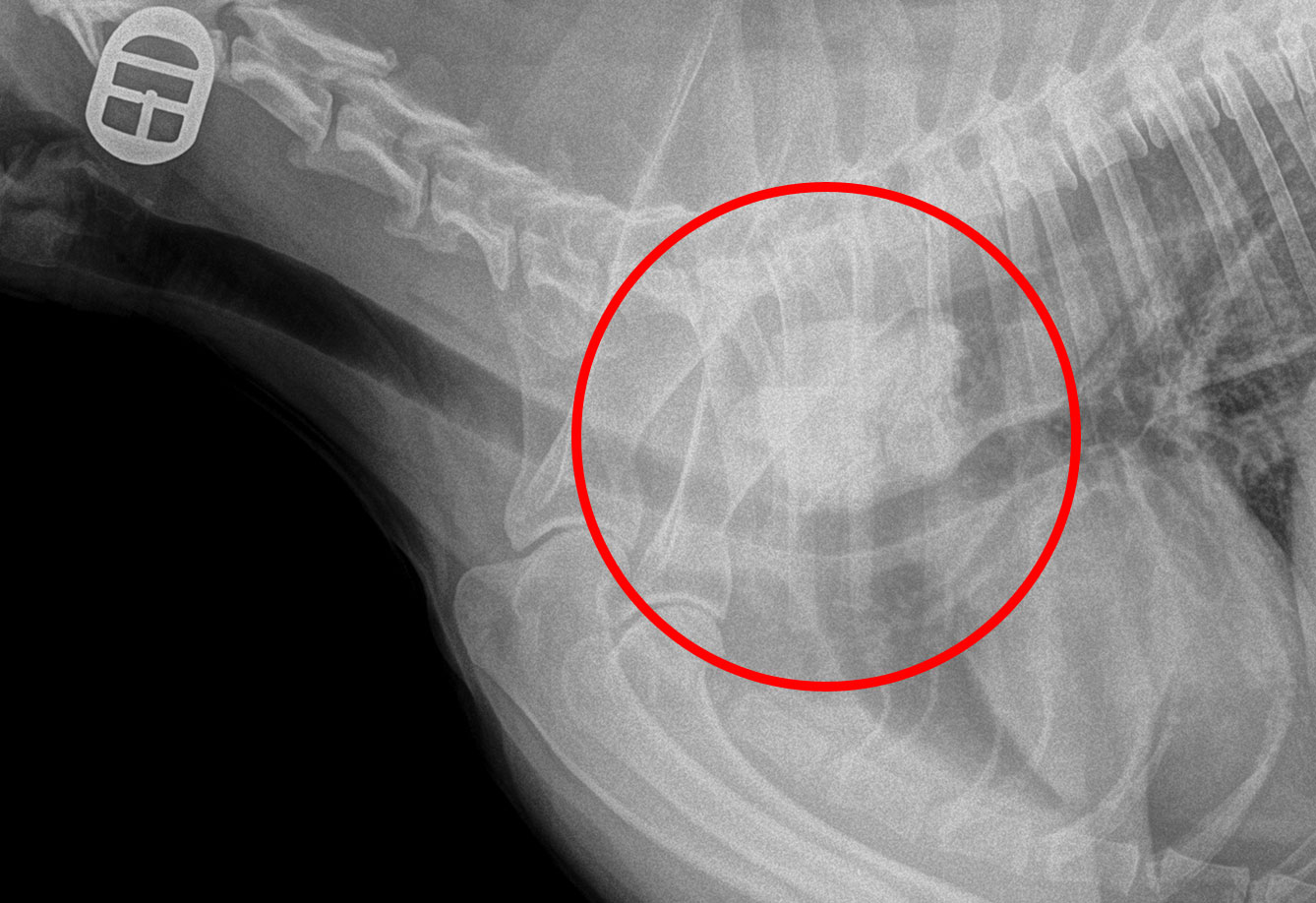 What is an oesophageal foreign body?
This occurs when an object becomes stuck within the oesophagus after being swallowed. This usually involves a reasonably large object and they most commonly become stuck within the mid oesophagus – which narrows as it passes over the heart and under the aorta. We've found the most common material to become stuck is a large piece of bone that the dog has eaten.
Symptoms
These obstructions are generally only partial obstructions, which means fluids can still be swallowed whilst the dog is drinking. However, whenever your pet eats, the food will usually be regurgitated back up undigested quite soon after eating. Your dog may also be seen swallowing repeatedly as they attempt to move the foreign body along the oesophagus.
Diagnosis methods
We use a simple x-ray of the chest to diagnose an oesophageal foreign body.