What is a corneal ulcer?
The cornea is a shiny transparent membrane that forms the front of the eyeball. A corneal ulcer is the deep erosion of the eye's third layer, which results in a cloudy appearance and pain for your pet. It is commonly caused by trauma – either via the eyelashes rubbing against the eye (entropion), via a cat scratch or via contact with a sharp object. Your pet will likely rub the affected eye with a paw or against the carpet as they try to relieve the pain.
Diagnosis methods
We make a diagnosis through direct examination of the eye or through use of a special stain.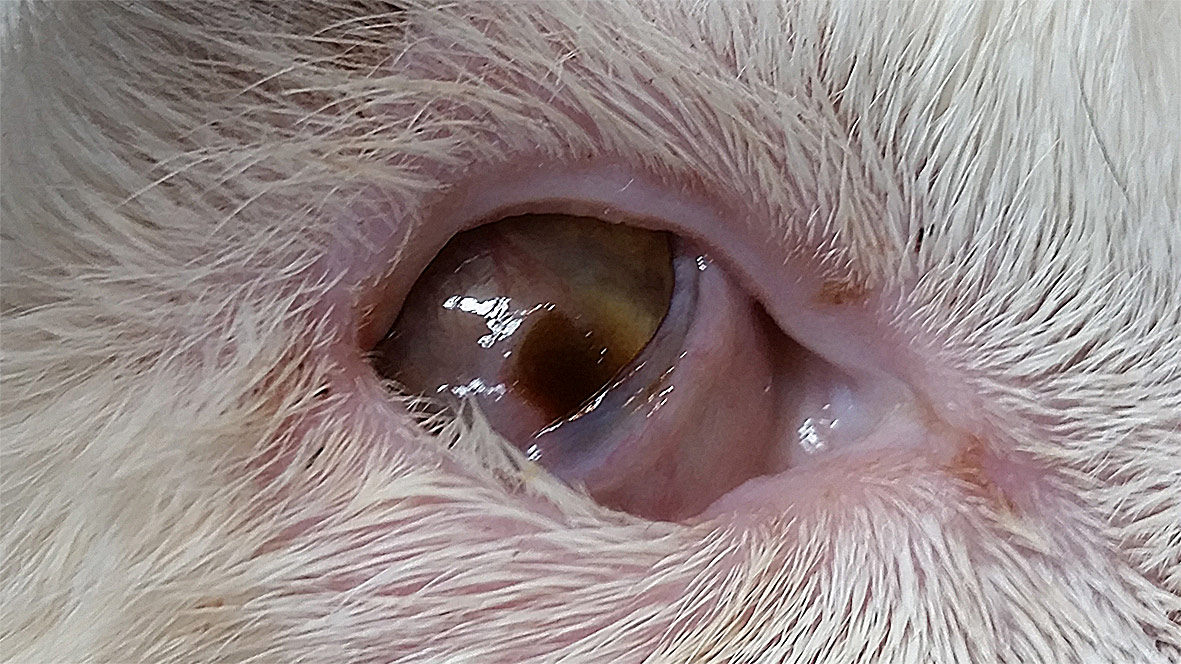 Corneal ulcer in a cat
Treatment options
Treatment with eye drops or an ointment containing antibiotics are generally the best treatment option, as they can prevent against infection whilst lubricating the eye to reduce the discomfort of the lesion rubbing on the eyelid during blinking. Surgery will result in a much shorter healing time, though the cost will be far higher. Your pet has an extra eyelid that lies inside the other two lids and is attached to the inside corner of the eye – this is known as the third eyelid and surgery can be performed to pull this structure over the eyeball and hold it in place with a suture. We perform this surgery under general anaesthetic.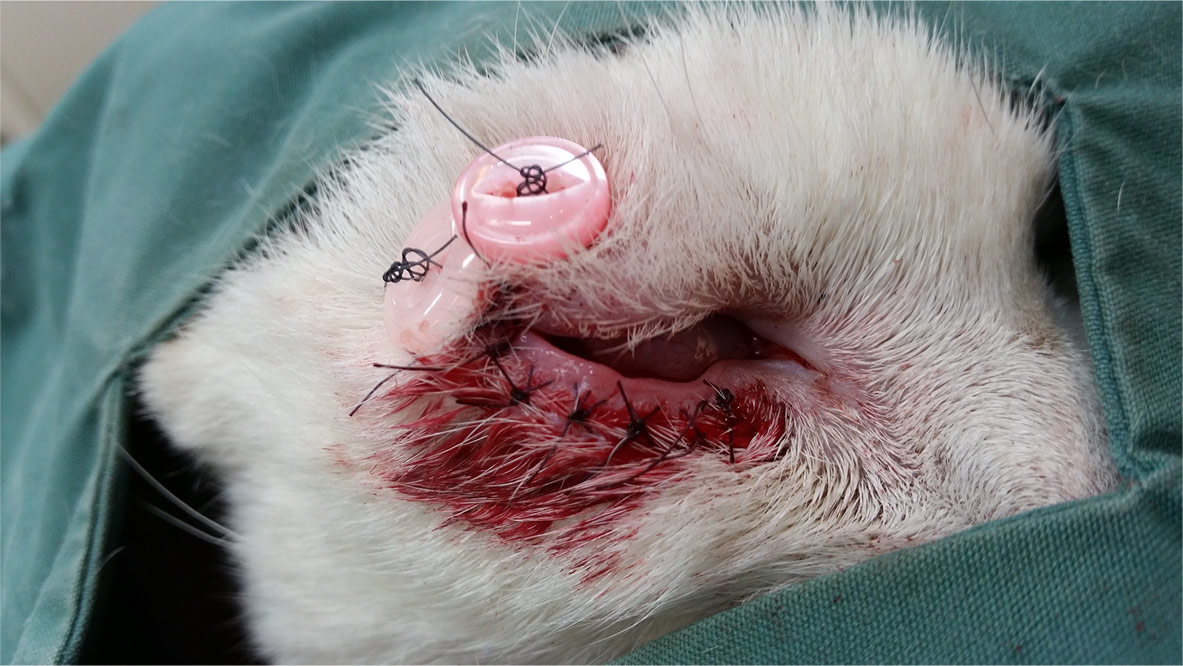 Third eyelid flap sutured across to protect the cornea/allow the ulcer to heal (with surgery to the lower eyelid to correct the entropion that was the cause of the ulcer)
Cost of treatment
The cost of surgery is dependent on the age of your pet – but in general, it will cost between $650 - $750. At other practices, prices can reach between $1,500 - $2,400!
Recovery and aftercare
We send your pet home with you on the day of the surgery, complete with a cone to prevent further trauma that can occur if they continue to rub at their eye. The third eyelid flap will be released between two and four weeks following the surgery, depending on how severe the lesion was.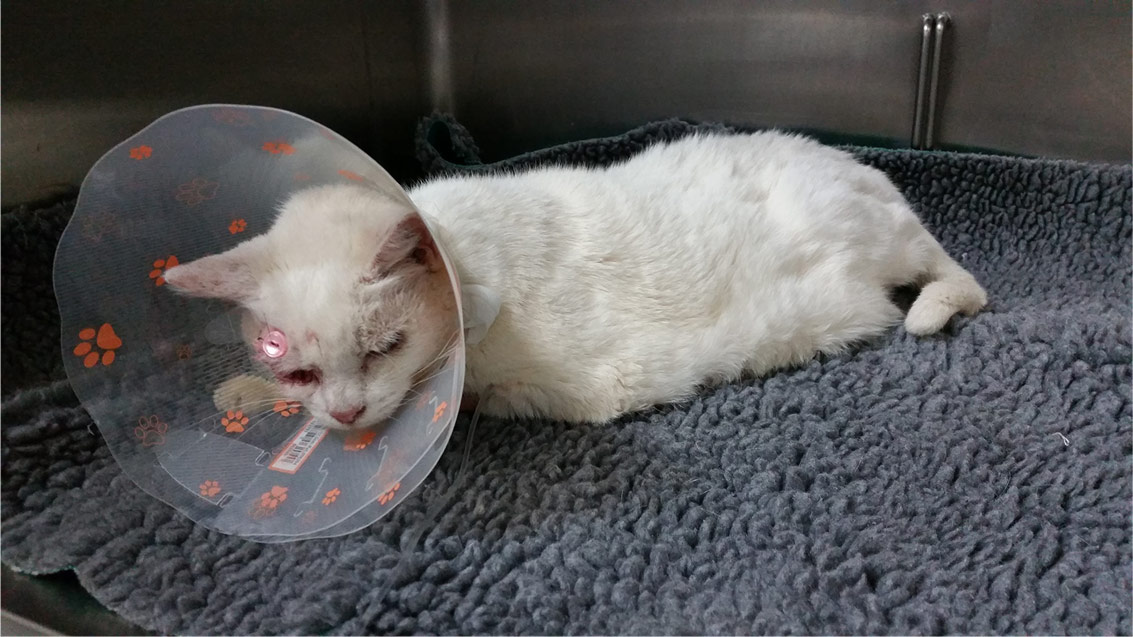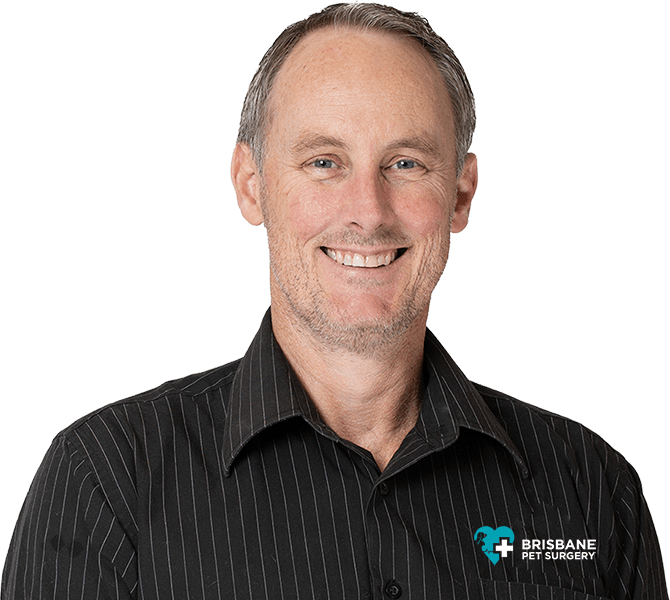 Meet Dr. Scot Plummer
BVSC(HONS)
Since childhood, Dr. Plummer has been passionate about caring for animals, and graduated with Honours in a Bachelor of Veterinary Science from the University of Queensland. He opened the Brisbane Pet Surgery with the aim of making quality pet care affordable for everyone.
About Scot
Pricing Philosophy
Book A Consult
Does your furry friend need to meet with one of our experienced veterinarians? Book a consultation below or call our team today