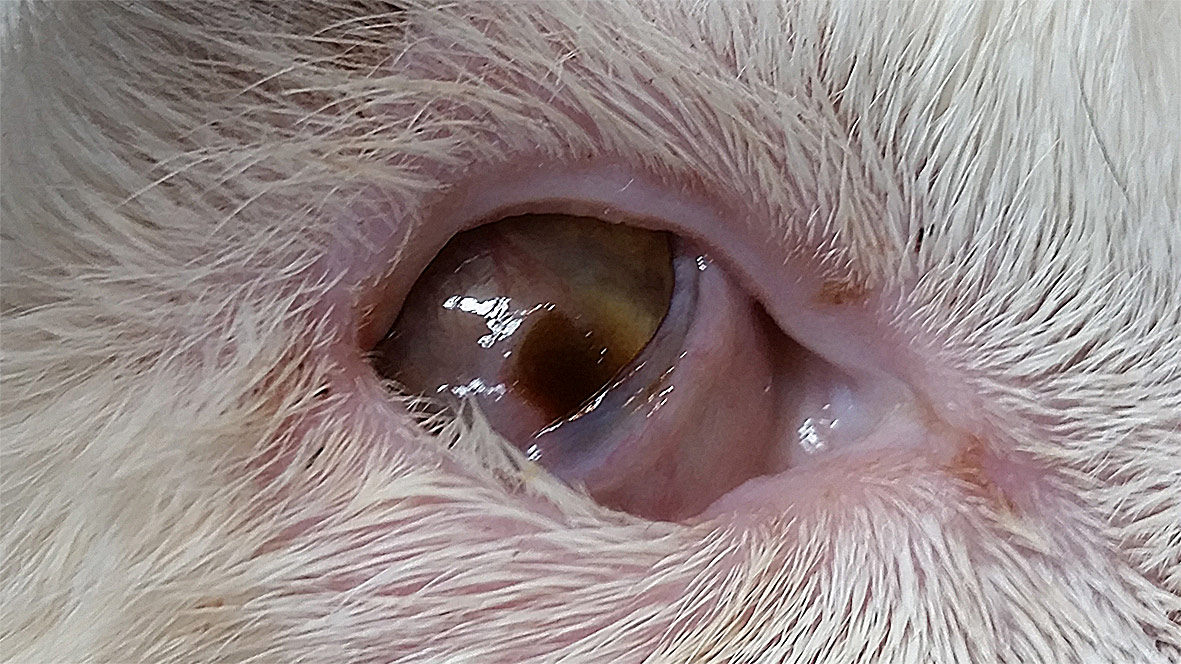 Corneal ulcer in a cat
What is a corneal ulcer?
The cornea is a shiny transparent membrane that forms the front of the eyeball. A corneal ulcer is the deep erosion of the eye's third layer, which results in a cloudy appearance and pain for your pet. It is commonly caused by trauma – either via the eyelashes rubbing against the eye (entropion), via a cat scratch or via contact with a sharp object. Your pet will likely rub the affected eye with a paw or against the carpet as they try to relieve the pain.
Diagnosis methods
We make a diagnosis through direct examination of the eye or through use of a special stain.