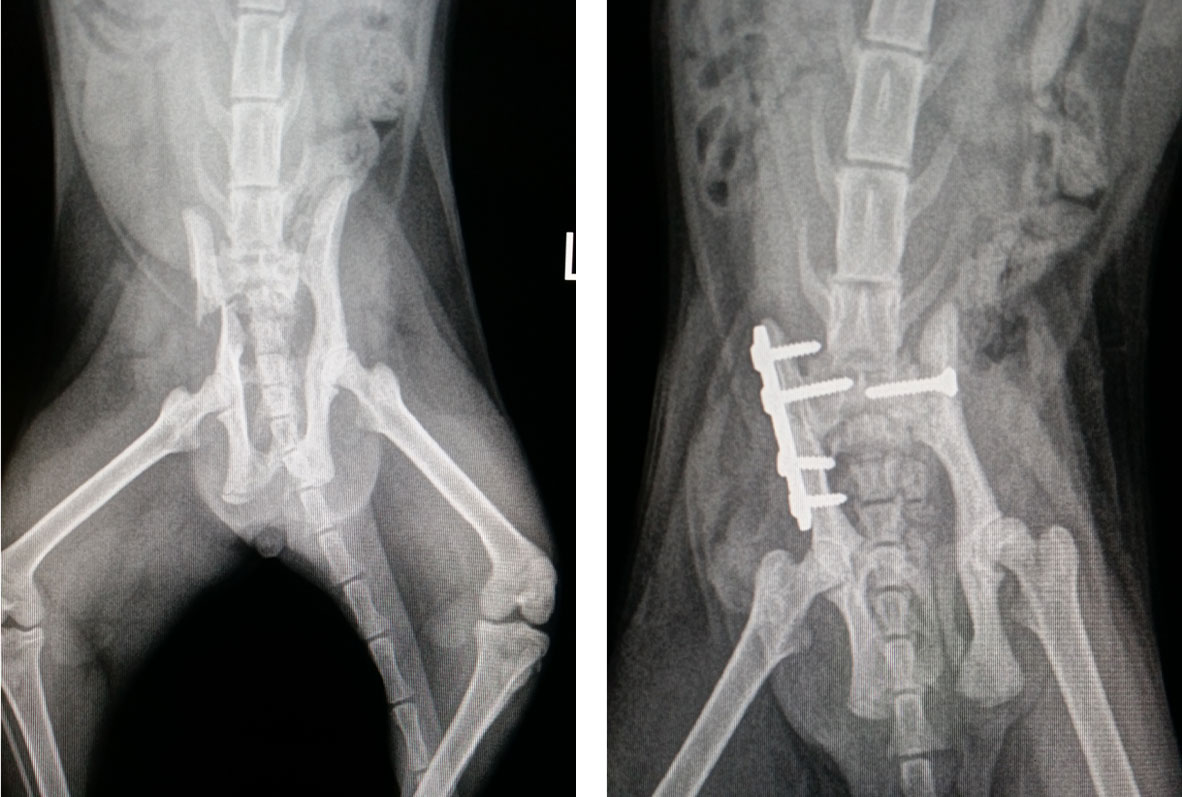 What are pelvic fractures?
A pelvic fracture is the name given to any fractures or breaks to the bones of the pelvis. They most commonly occur to dogs or cats after they are hit by a vehicle. They can appear as tearing of the Sacroiliac joint, where the wing of the ilium is torn from the sacrum (a Sacroiliac dislocation), or they may present as a fracture to the ilium or ischium (the wings of the pelvis). This may or may not also involve the acetabulum (which is the socket the femur sits within).
Diagnosis methods
Following a car accident, lameness is the most common sign of a pelvic fracture. As we examine your pet, palpation can lead us to the conclusion that a pelvic fracture has occurred, as crunching may be felt upon gentle manipulation of the legs. An x-ray will confirm if a fracture is present, and if it needs to be treated – as well as checking for damage to other abdominal organs such as the bladder.