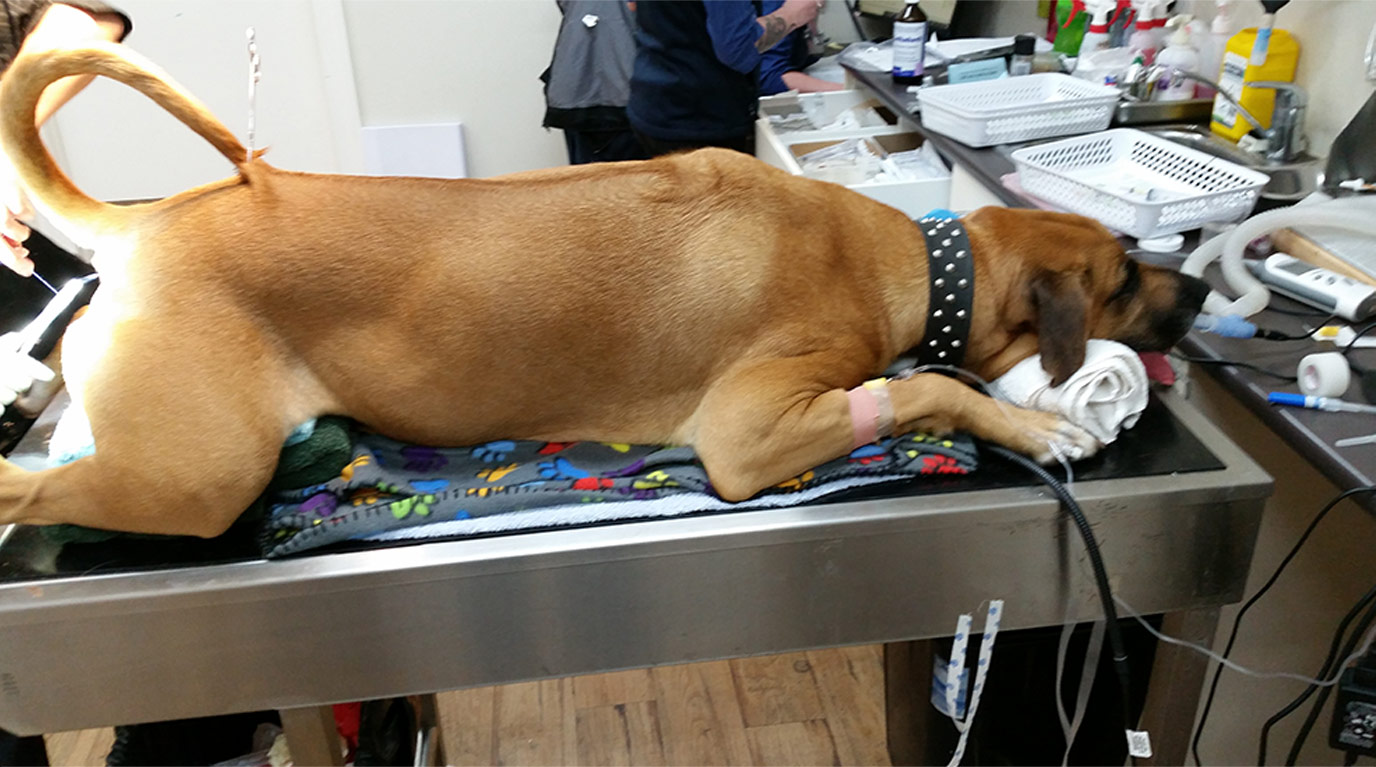 What is anal gland adenocarcinoma?
Anal gland adenocarcinoma is a cancer within the anal glands of the dog. Though this is not an overly common cancer, it does tend to have spread by the time it is discovered – this is because it generally grows inward rather than bulging outward through the skin of the anus. As a result, these cancers have often grown quite large by the time they have been found, and even when found early, they have often already spread.
Diagnosis methods
Occasionally, we are lucky and find the tumour during a routine examination at the time of a vaccination or other consultation. Most of the time however, it is diagnosed when the owner has noticed a lump or swelling beneath the tail or because the dog is repeatedly straining to pass stools.