What are meibomian gland tumours?
This refers to the tumours that can grow within the meibomian glands of older dogs. They begin as small bumps at the margin of the upper and lower eyelids. Many will not continue to grow, remaining only 2-3mm in size, and there is no rush to have these removed. They may even rub or rest on the eye, though this does not appear to cause irritation. Occasionally, however, the tumour will become active, and they will grow larger. Once this begins, it will continue to grow until it is removed.
Treatment options
We can easily remove these tumours using a 'V' wedge excision on the affected lid. We cut as close to these tumours as possible, as they do not require large margins, allowing us to preserve most of the eyelid. Most tumours require us to remove around an eighth to a quarter of the affected lid, though up to a third of the lid can be removed without any visible change to the eyelid once healed. We use very fine sutures, such as 6-0 prolene, to close the surgery site and re-oppose the eyelid margins. If completed perfectly, it is often very hard to tell that surgery has occurred and that there was ever a tumour in the first place!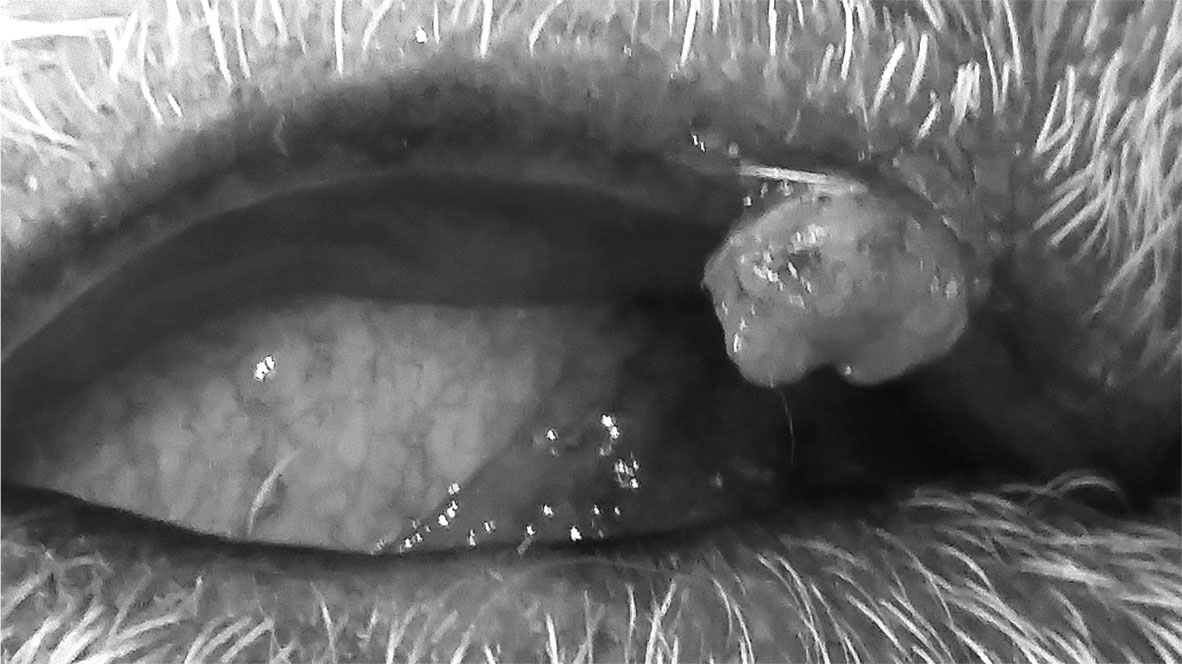 Before
Very fine sutures such as 6/0 prolene are used to close the surgery site/re-oppose the eyelid margins. Placement of the first suture at the eyelid margin is very important. If this is located perfectly then it is often hard to tell that the affected eyelid did in deed have surgery once healed.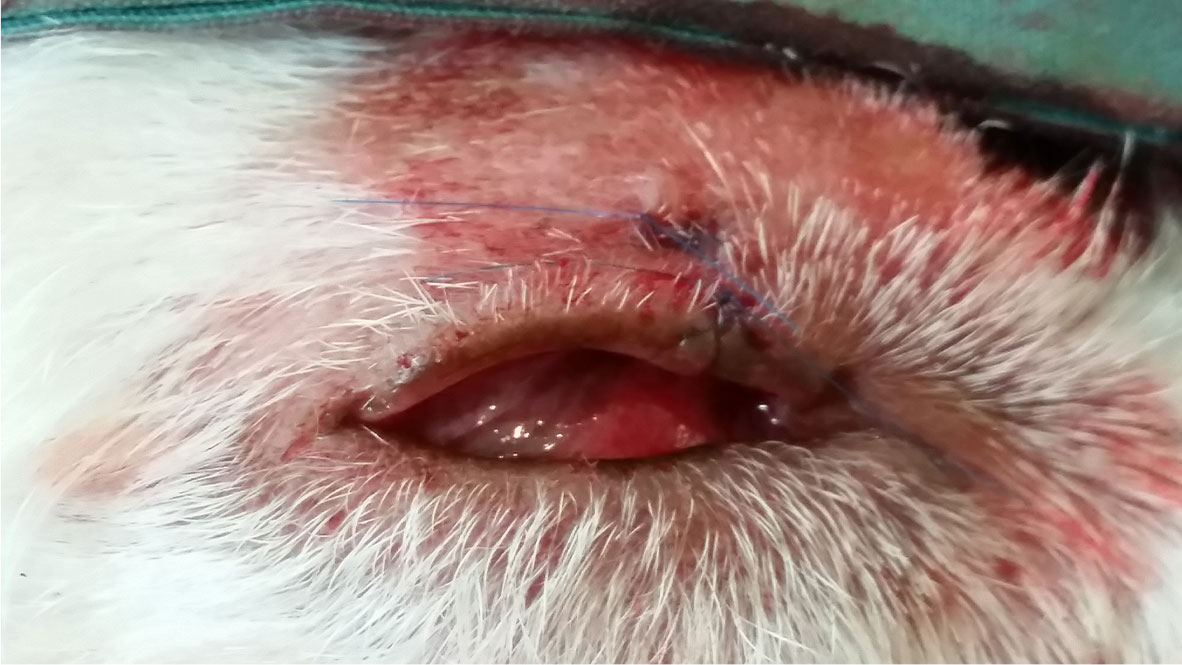 After
Treatment cost
Other veterinary hospitals often refer these cases to eye specialists, who can charge between $1,500-$2,000. At Brisbane Pet Surgery, we perform these procedures frequently. They only take between 15 to 20 minutes, and can cost as little as $750 - $850, depending on whether pre-anaesthetic bloods are chosen.
Aftercare and recovery
Your pet will go home with a collar to ensure they don't rub at their eyelid after surgery. We also send you home with eye ointment to help prevent any conjunctival inflammation following the surgery. After two weeks, you and your pet will come back to our practice for the suture removal – there is no charge for these visits.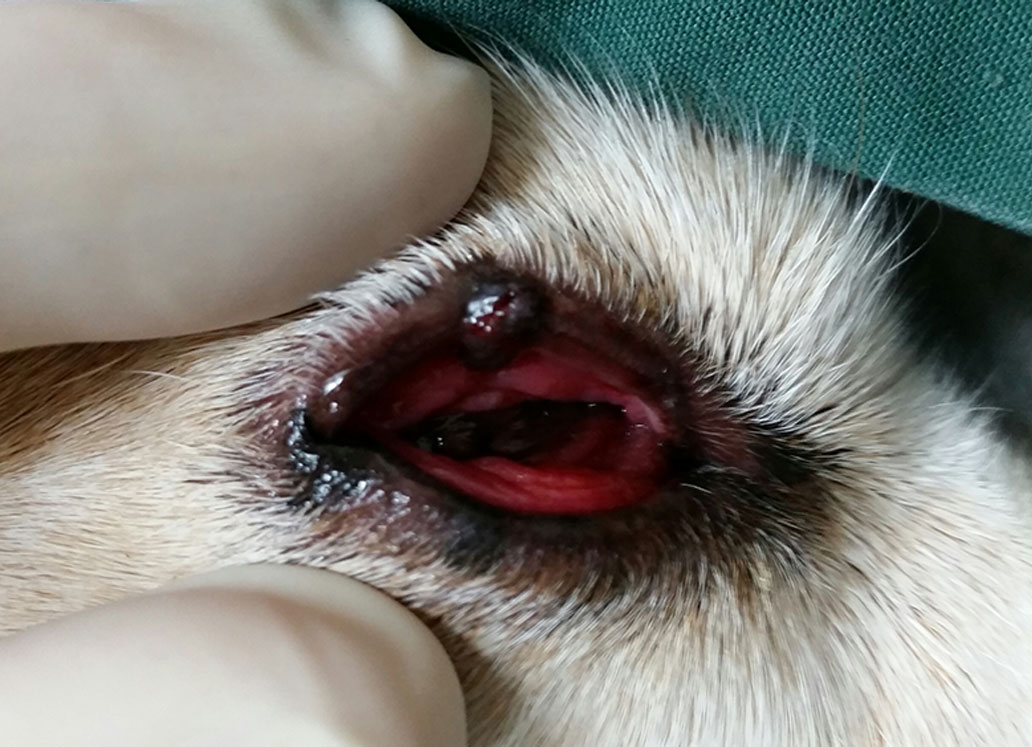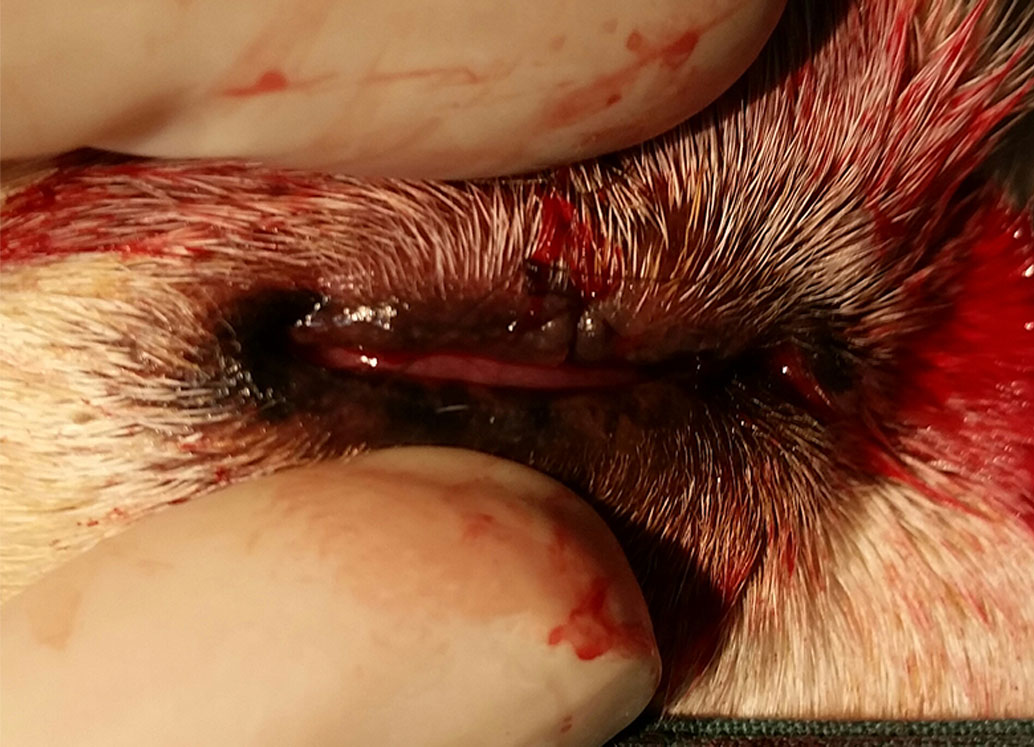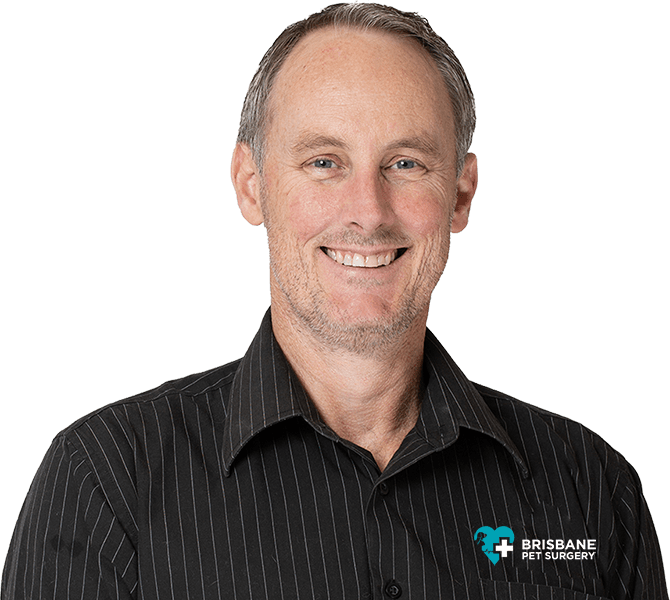 Meet Dr. Scot Plummer
BVSC(HONS)
Since childhood, Dr. Plummer has been passionate about caring for animals, and graduated with Honours in a Bachelor of Veterinary Science from the University of Queensland. He opened the Brisbane Pet Surgery with the aim of making quality pet care affordable for everyone.
About Scot
Pricing Philosophy
Book A Consult
Does your furry friend need to meet with one of our experienced veterinarians? Book a consultation below or call our team today