What are Anconeal fractures?
Anconeal fractures are fractures of the "hook" at the end of the ulna, that locks into the end of the humerus and helps keep the elbow stable. Anconeal fractures are usually the result of trauma, and in young growing dog's can occur simply by jumping off high objects, prior to the bones being fully mature.
Treatment options
Anconeal fractures can be treated either by securing the fractured piece back in place with screws +/- wires and by removing the fractured piece. If the problem is not treated in the days after the injury occurs, the bone changes at the site of the fracture make repair very difficult and removal of the piece is often best. If the fractured piece is small then removal is usually best, as the piece can be difficult to stabilise, as small bone fragments mean few screws/wires can be used and there are huge forces on the structure post surgery and failure of the repair is not uncommon.
Where the piece is quite large, and the fracture is very recent, then repair/stabilisation of the fracture may well be worth while. Where repair of the fracture is chosen, then the stabilisation must be perfect, as if the fractured piece is not quite in the right place, then pain/lameness can still occur post healing….a less than desirable result.
In general I usually advise removal as there is no risk of implant failure, a low risk of complications long term if we avoid high rotational activities such as fetching, and a considerably lower cost to the owner.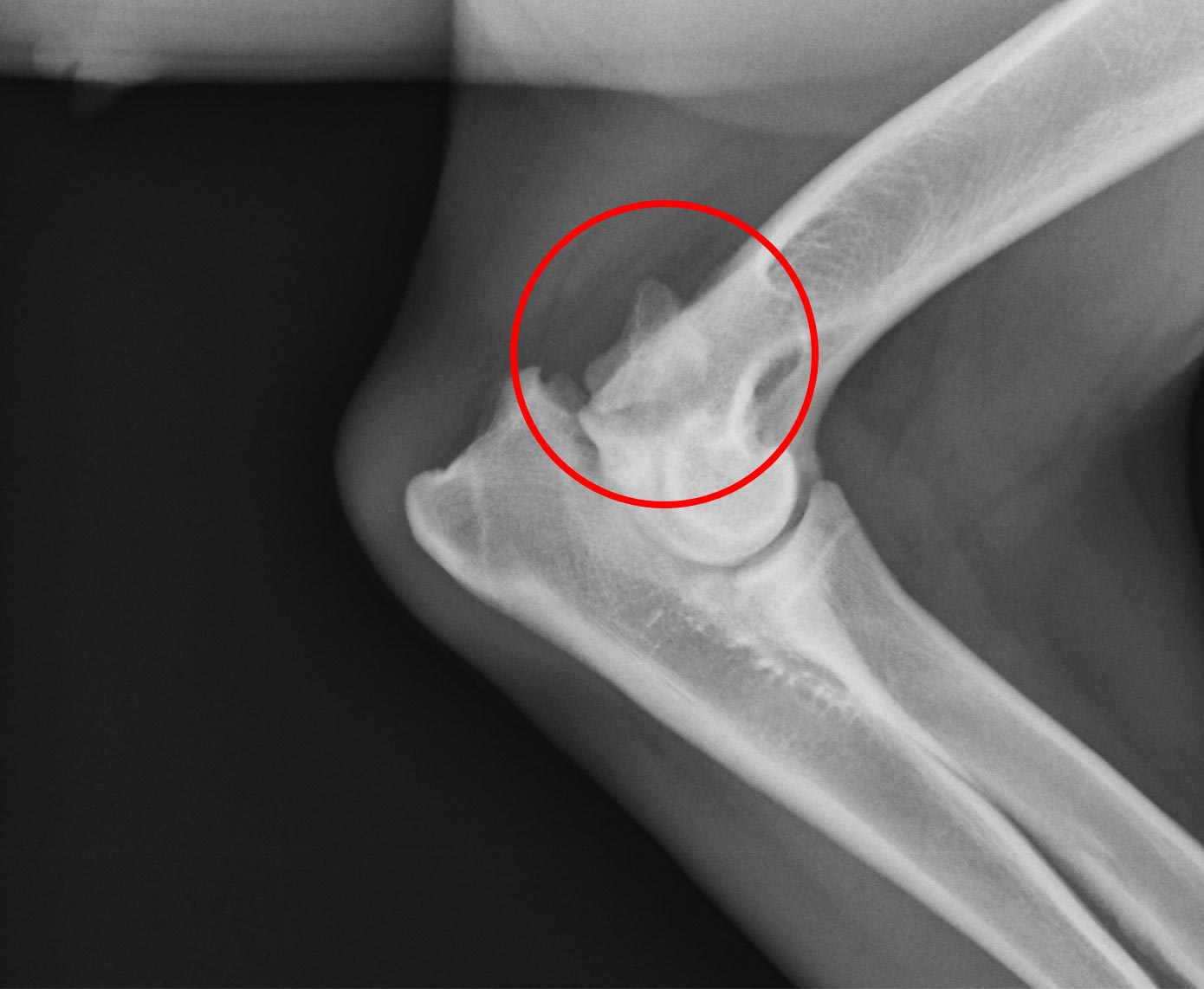 xray of the left elbow showing the anconeal fracture
Surgery cost
Where removal of the fractured piece is undertaken, we perform this for $1 to 1.5k. Stabilisation/repair of the fracture, where possible/preferred, takes longer and may cost $2 to 2.5k, still considerably less than the up to $10k quotes we have had owners report to us that have been to referral centres.
Recovery and aftercare
If the fractured piece is removed, then bandaging for a few days and mild restriction of activity, with lead walks for 2-4 weeks is all that is required. If the fracture is repaired, then often the leg may be splinted to further support the repair, and cage rest may be required for 6-8 weeks to ensure higher chances of success.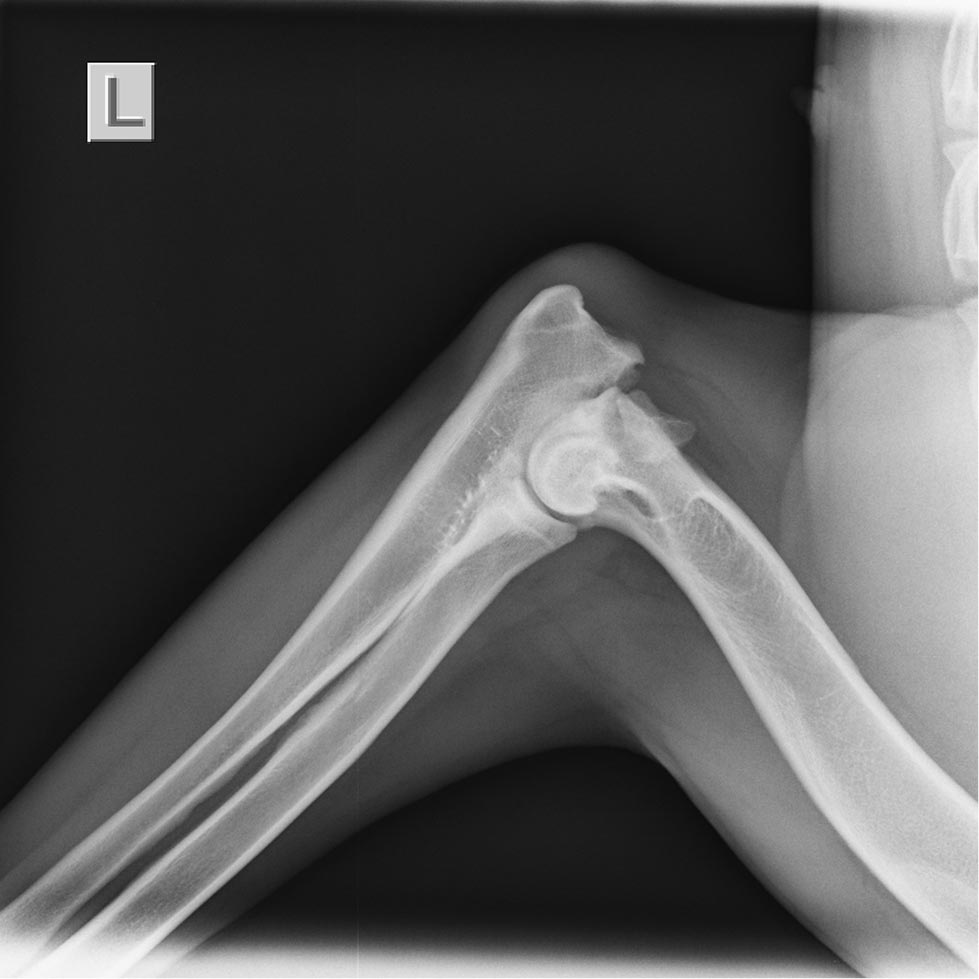 xray of the left elbow showing the anconeal fracture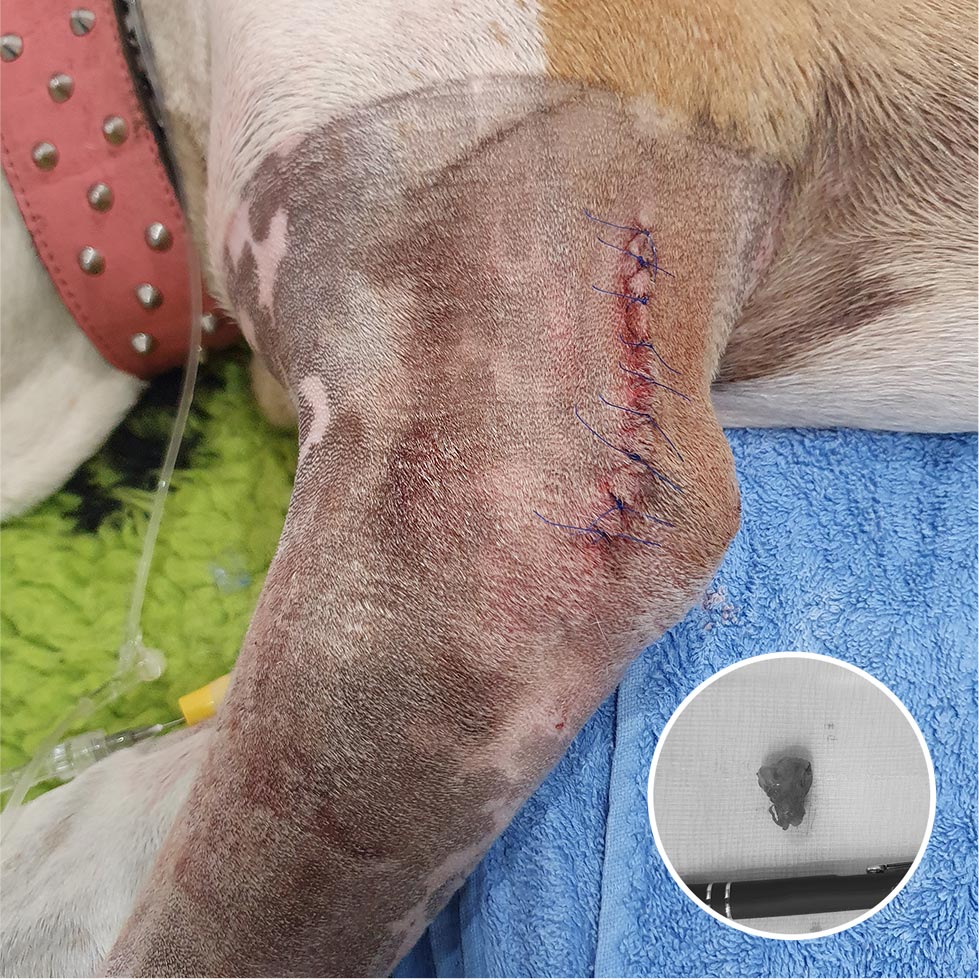 left elbow after surgery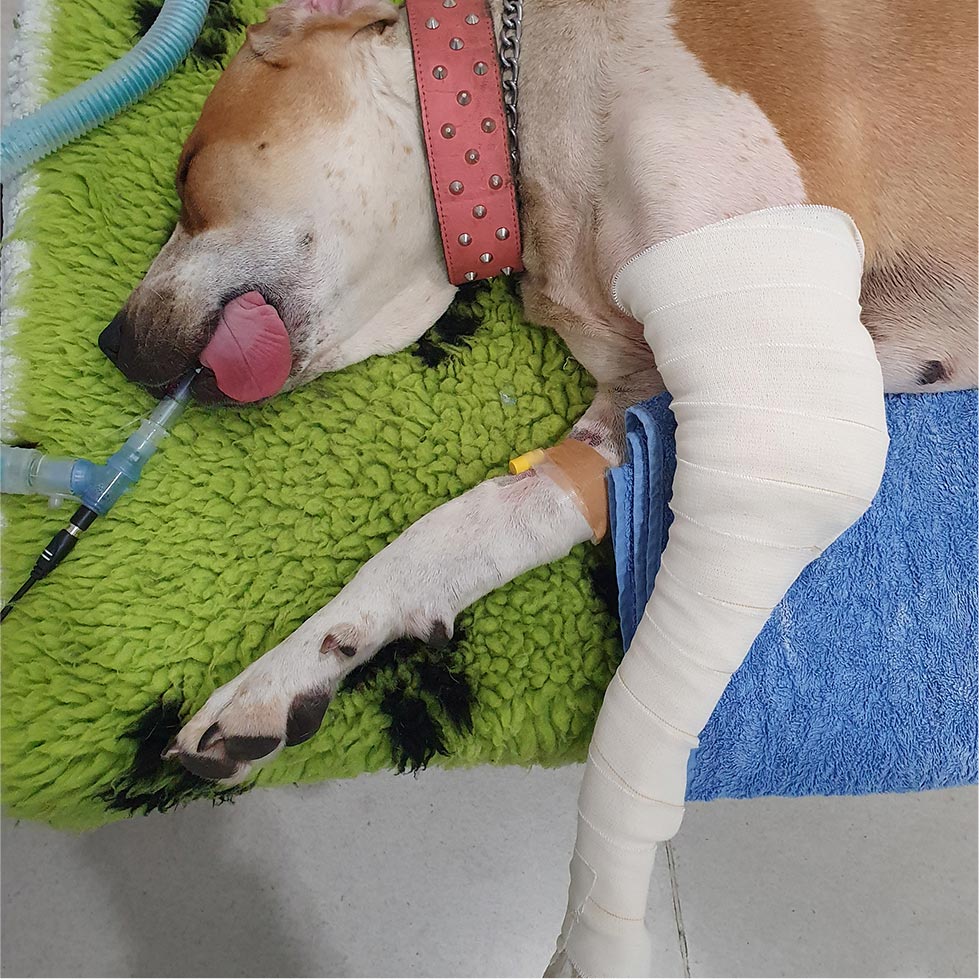 after bandaging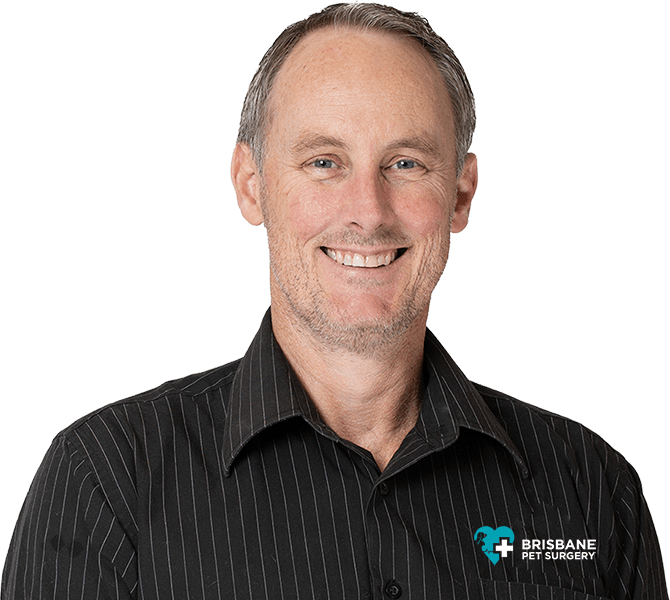 Meet Dr. Scot Plummer
BVSC(HONS)
Since childhood, Dr. Plummer has been passionate about caring for animals, and graduated with Honours in a Bachelor of Veterinary Science from the University of Queensland. He opened the Brisbane Pet Surgery with the aim of making quality pet care affordable for everyone.
About Scot
Pricing Philosophy
Book A Consult
Does your furry friend need to meet with one of our experienced veterinarians? Book a consultation below or call our team today