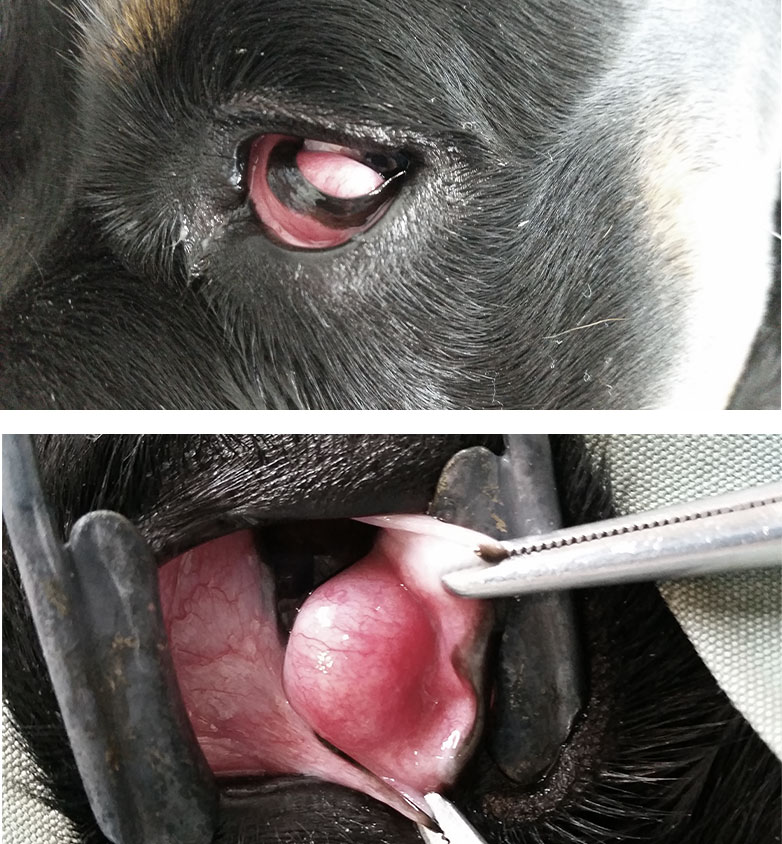 What is a prolapsed third eyelid gland?
The third eyelid gland sits beneath the third eyelid of your dog and plays a role in the tear film that dogs produce to lubricate the cornea. In the event of a third eyelid gland prolapse, you will see a roundish fleshy pink mass in the corner of the eye near the nose.
The necessity of teatment
A prolapse of this gland will obstruct the normal movement of the third eyelid across the cornea. The gland will often become irritated and inflamed and can cause your pet to rub at their eye – leading to secondary infections.
Treatment methods
We treat prolapsed third eyelids by suturing them back into place – we create a pocket in the tissue under the third eyelid gland and close this pocket once the gland is back in its normal position using buried sutures. This keeps it permanently in place. Removal of the gland is an even quicker solution, and though it isn't our preferred method, it is still an option.