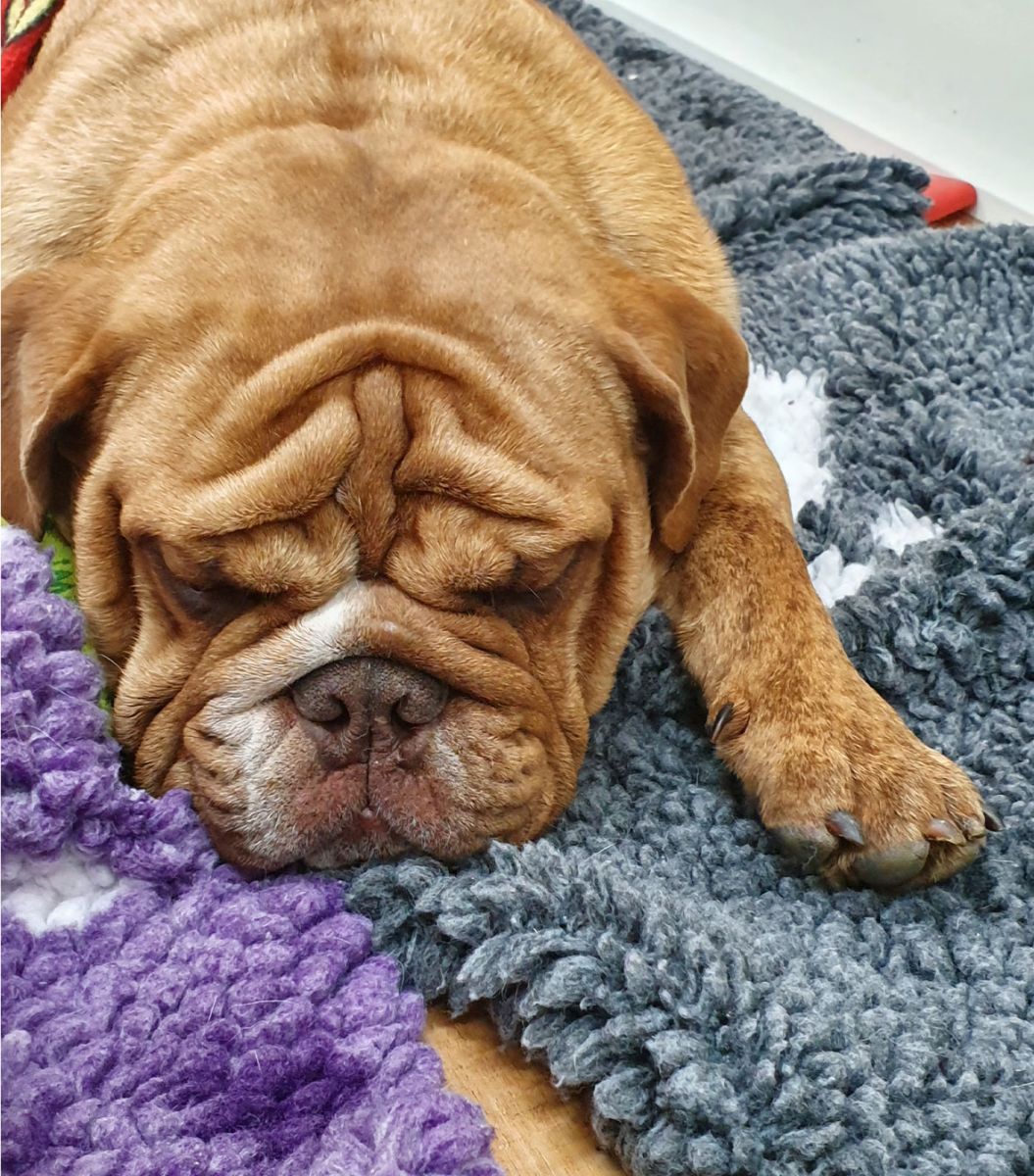 Duggie, Bulldog, 9 Months - After Surgery
What is a soft palate resection?
This refers to the removal of the distal (end) area of the soft palate. If the soft tissue at the back of the roof of your pets mouth (the soft palate) grows too long fot your pets head, a resection or removal is necessary to reduce any respiratory issues your furry friend may be experiencing.
Why a resection is performed
We perform soft palate resects to allow your dog to breathe normally or near normally. For some dogs, especially short-nosed (brachycephalic) breeds, this can be a struggle as they have an overly long soft palate that extends the length of their mouth, which can interfere with the epiglottis during breathing. If the soft palate extends into the epiglottis, it will cause an obstruction of the airflow into the trachea and lungs as the dog breathes in. The harder your pet ties to breathe, the more the soft palate is pulled into the epiglottis, causing the breathing to become even more difficult – and they continue to breathe harder. In mild cases, it appears as though your pet is snoring whilst awake; in severe cases, your pet may even collapse due to failure to bring sufficient oxygen into the lungs.
Treatment method
When diagnosing and treating the soft palate, we place your dog into sternal recumbency (where it is lying on its chest and stomach, rather than its back). We hold their mouth open so that the soft palate can be viewed and grasped. The distal (end) portion of the palate is resected before being sown over to prevent bleeding. By doing this, the soft palate will now remain clear of the epiglottis whilst they breathe in.