Watch our first ever MMP patient recover from an ACL tear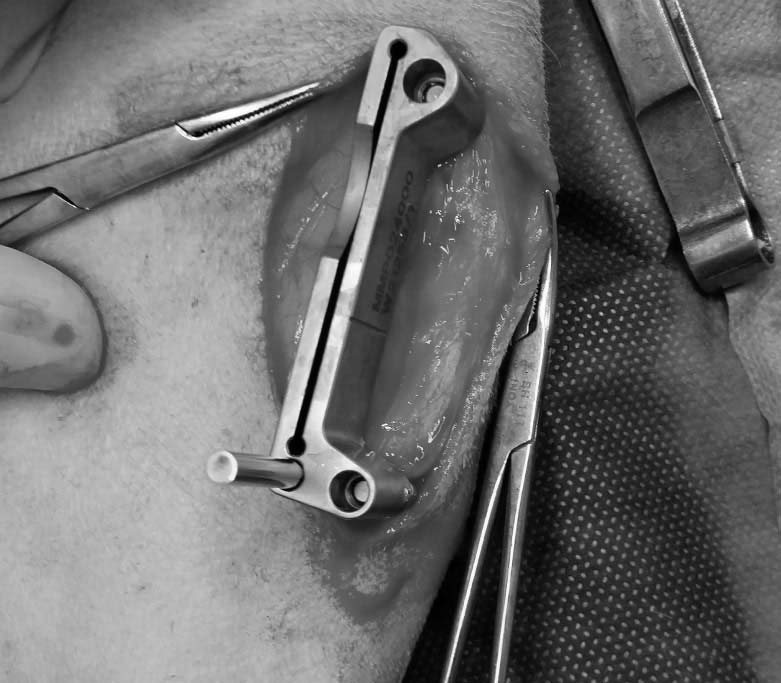 The Modified Maquet Procedure (MMP) is an innovative yet reliable and rapid method of restabilising stifles following ACL tears. By using a titanium foam wedge, the tibia can be kept in its normal position in relation to the femur whilst re-establishing normal stifle movement – and it doesn't require any entry into the joint. When Lola, Rusty and Milly came in each experiencing ACL tears, we knew it was the perfect solution.
One of the reasons the procedure is so effective is because the titanium wedge is actually a block of titanium foam, rather than a solid implant. This allows for rapid ingrowth of bone into the wedge and permanent stability of the surgery site is achieved in just three to four weeks.
Another great reason we choose this surgery is because it only takes around 30 minutes to complete, and patients return to full function in as little as 10 to 12 weeks – with many dogs being 80 – 90% normal only four weeks after surgery.
The best part? We perform MMP for only $1,600 to $1,900!
In the first three months of offering MMP, we performed 15 surgeries. If you know someone with a pet that may benefit from this innovative procedure, please don't hesitate to contact us.
Lola, an English Staffy, was the first ever patient to have her ACL repaired with the Modified Maquet Procedure. She had torn her ACL on her right hind stifle, and thanks to the MMP, her recovery was a huge success. As you can see in the video to your left, taken just 12 weeks after surgery, she is now able to play and run freely without restriction.
Below are videos of two other patients who were treated via our MMP procedure – Rusty and Milly were recovering well merely weeks after their surgery.